Be involved in the Largest Fundraising Talent Search in your Region! Entries close on Saturday 27th May 2023.
The CQ Rescue Talent Search is a Charity Talent Search raising much needed funds for RACQ CQ Rescue. We encourage boys & girls, 4 years & over to be involved in our charity runway event. Please Note: No modelling experience is required. Our last Event in 2021 we raised a total of $27,686.06 for CQ Rescue and across the past 8 Events we have raised over $210,000 for RACQ CQ Rescue.
CQ Rescue is a community helicopter rescue service with an operating base in Mackay on the Central Queensland Coast of Australia. The essential purpose of CQ Rescue (as a Queensland Rescue Helicopter Service) is to reduce loss of life, to reduce the likelihood of permanent neurological or physical impairment as an outcome of acute illness or severe trauma, and to reduce the number of days which emergency patients need to spend in hospital.
Please follow our CQ Rescue Talent Search Information Group on Facebook: https://www.facebook.com/groups/cqrescuetalentsearch
START FUNDRAISING NOW & MAKE A DIFFERENCE!
******************************************************************************************************************************
Our 2023 CQ Rescue Talent Search Event will be held over 2 Days:
Day # 1 (Friday 23rd June 2023) will include Yoga/Pilates, Activities & Photoshoots & Rehearsals
This Activity Day is not compulsory to attend but encouraged to participate. Our Miss Congeniality & Most Photogenic Awards will be chosen from this day.
Location: Dolphin Heads Resort Mackay – 6 Beach Road, Dolphin Heads, Mackay, QLD, 4740  (Attached is a map of where to go when you arrive at the resort below)

Arrival:

12 years & over Finalists – Arrive at 8.30am for a 9am Start. Parents will just be required to drop and go for this age group.
11 years & under Finalists – Arrive from 9.45am for a 10.15am Start. Parents can drop and go as we will have helpers. Helpers have all been briefed prior to the event.

Friday's Activities Include:

Mini Photoshoot in your Resort Wear Outfit (Approximately 10 minutes each + group photos)
Promotional Images for CQ Rescue
11.45am-12.30pm – Yoga Group Activity
Bonding Activities / Yard Games
12.30pm – Lunch

Water, sandwiches & wraps, seasonal fruit & hot food such as chips, party pies, sausage rolls, quiches, nuggets etc. will be supplied. Dietary requirements received and processed. Any further drinks such as soft drink & juice will be available to purchase from Dolphin Heads Resort Bar – Cash or Eftpos available.
Photoshoot Theme: RESORTWEAR (Outfit Examples have been emailed out and popped below) – You will arrive in this outfit ready for your photshoot.
What to bring on this day: 

Hat
Sunscreen
Picnic rug/mat (If you would like to)
Towel
Denim shorts or tights/bike pants + a shirt or singlet to do yoga in. Our CQ Rescue Shirts should be here to wear on Friday during our Yoga Lesson with Bec from Yoga for Youth Mackay, but please bring your outfit to change into just in case.
Water bottle – We will also have water bottles to give to everyone if you forget or need to refill as well during the day.
Money/card for drinks if you would like to purchase any at the dolphin heads resort bar.
Props for your mini photoshoot.

Finishing & Collection Time:

1.30pm (Parents can collect from inside the venue or out the front, but a helper will need to walk out the finalists to the carpark to make sure everyone is collected safely). If you arrive before 1.30pm, please feel free to come on in as we will be finished our activities by then and just finishing lunch.
REHEARSALS
Friday Afternoon from 4pm we have rehearsals at the venue. Parents will need to drop off and wait outside or come back in an hour when they are finished. Please wait outside the venue.
Location: Central Queensland Conservatorium of Music Theatre – Boundary Road, Ooralea, Mackay, Queensland, 4740
Rehearsals from 4pm-8pm. 1-hour allocations for all age groups. Please see times below:

4pm-5pm: 4-7 years
5pm-6pm: 8-11 years
6pm-7pm: 12-14 years
7pm-8pm: 15 years & over (2 x Age Groups: 15-16 years, 17 years & over)

Here is a link to our Rehearsals Facebook Event Page: https://fb.me/e/3EfclrbOu
What to bring to rehearsals: If you have any props you would like to use on stage, please bring them along to rehearsals. If you have multiple competition shoes/heels you would like to practice in, please bring them along & don't forget your water bottle.
What to wear to rehearsals: Please wear your CQ Rescue Shirt from earlier in the day & a pair of jeans or leggings with 1 of your competition shoes/heels. If for some reason our CQ Rescue Shirts do not arrive, please wear an outfit of choice for rehearsals – daywear, nothing fancy, make sure you are comfortable for rehearsals but also presentable as we will have photos and videos taken during this time.
DAY # 2 (Saturday 24th June 2023) will be our Runway Event.
Location: Central Queensland Conservatorium of Music Theatre – Boundary Road, Ooralea, Mackay, Queensland, 4740
Time – Doors Open at 12.30pm. Doors into the Theatre open at 1.30pm and the Show begins at 2pm. There will be 2 Intervals.
Tickets for the Show can be purchased here: https://www.trybooking.com/CICPG – Finalists DO NOT need to purchase a ticket.
Please follow our Facebook Event Page to stay up to date with event information: https://fb.me/e/4OnXtuceg
Age Groups:
4-7 Years
8-11 Years
12-14 Years
15-16 Years
17 Years & Over
***May change slightly pending entry numbers in each age category***
Competition Outfits:

Arrival Outfit & Competition Outfit # 1 = Daywear
Competition Outfit # 2 = Activewear / Themed Sportswear
Competition Outfit # 3 = Cocktail Wear / Evening Wear
******************************************************************************************************************************
Entry Fee: $350.00
Please note that $100.00 of your entry fee needs to be paid within 14 days of submitting your entry form and the remaining amount you can raise or pay. The $100 Deposit is non-refundable. You have until the Registration Day (27.05.2023 to raise OR pay your remaining entry fee or raise above and beyond that amount. All funds raised will go to CQ Rescue. All entrants will receive a CQ Rescue Shirt & water bottle (cut off dates may apply for the shirts).
To submit your entry, please complete the entry form below. As soon as we receive your Entry Form, we will be in touch via email to confirm your entry fee deposit and your entry photo for our socials. Further information about fundraising & sponsorship towards an entrant or the event will be emailed out on request.
If you have any further questions, please do not hesitate in contacting us on 0406 974 439.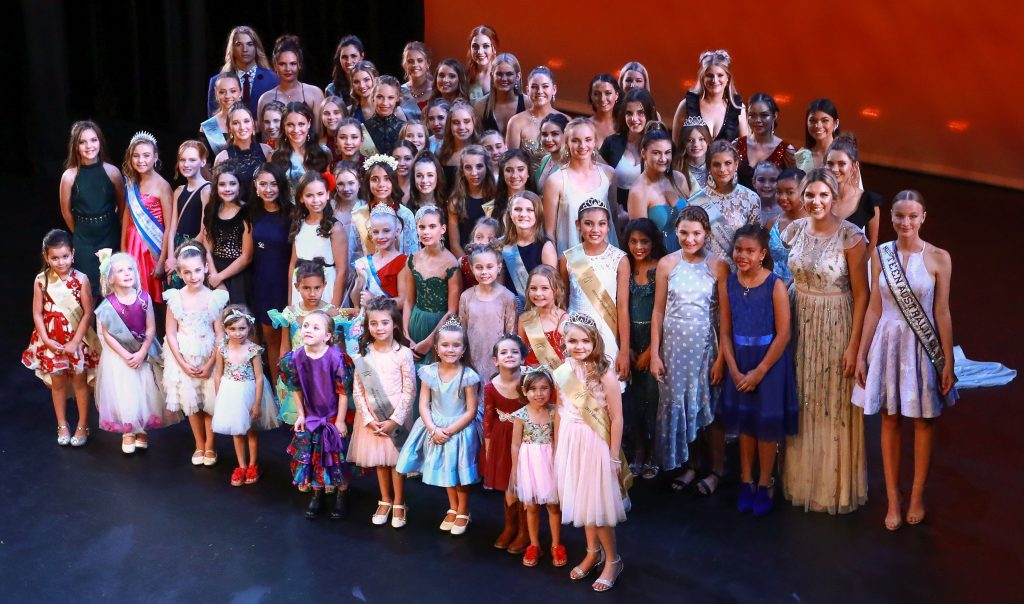 Outfit Examples from our Last Event!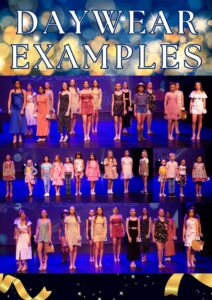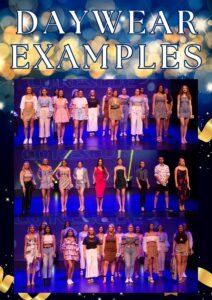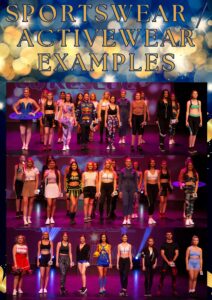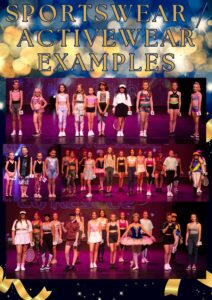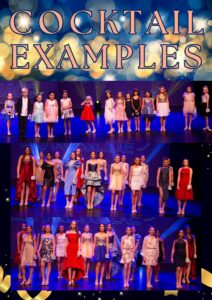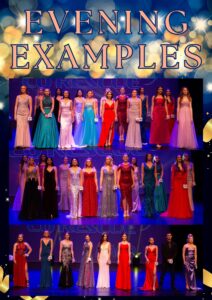 Sponsorship & Donations Sheet / Sponsorship Letter / Event Sponsorship Levels!
For further information and printable copies of these please email talentsearchmackay@outlook.com
2023 Sponsorship & Donation Sheet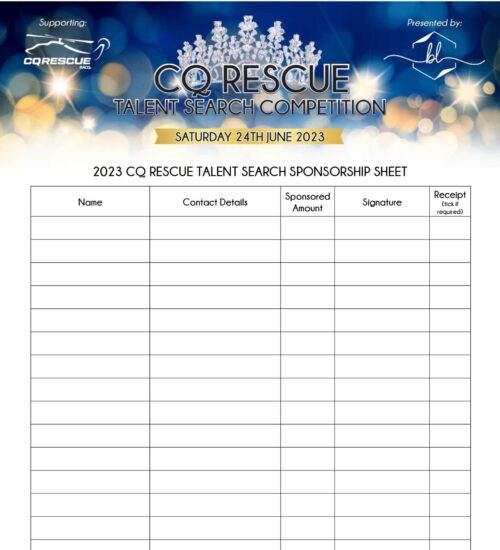 2023 Sponsorship Letter
2023 Event Sponsorship Levels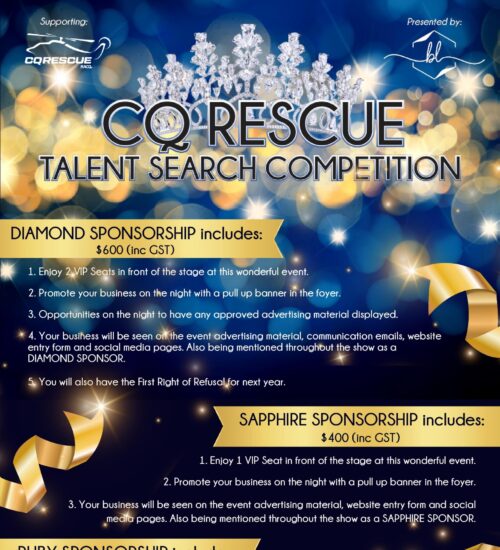 2023 Event Sponsors:
2023 Diamond Sponsors:
2023 Sapphire Sponsors:
2023 Ruby Sponsors:
Frequently Asked Questions:
How much does it cost to enter? $350.00. $100 of the Entry Fee is due within 14 Days of submitting your Entry Form. You have until Registration Day (27.05.2023) to pay or raise the remaining entry fee amount.
Do I have to fundraise? No. You can just pay the Entry Fee if you do not have time to fundraise.
How many outfits do I need? 3 outfits – Daywear, Activewear/Themed Sportswear, Cocktail Wear/Evening Wear.
What does each entrant do? Each entrant will walk the stage one at a time in each of their outfit above. No talent performance required. We call the event a talent search rather than a model search as you do not need to have modelling experience or training to enter.
Can I wear a long dress? Only if you fall in the 15 years & over age group.
What time is the show? How to purchase tickets? etc. – Further event information including run sheets, how to purchase tickets, hair & makeup sponsor options etc. will be sent to all entrants closer to the event date. Generally, 2 months beforehand.
Do I need Catwalk/Modelling Experience to enter? No. Anyone can enter the Talent Search. We do have rehearsals the day before the show where we run through all that is required so our entrants are confident on stage at our event.
Do I need to submit a professional photographic image? No. You will need to submit a nice finalist image (professional or not is accepted), as long as it is a recent image. The Photographic Category will be judged by our Event Photographers from our Friday Mini Photoshoot Event, so have fun and enjoy the experience.
What are the judges looking for? The judges will be scoring all entrants on their overall fashion, smiles, confident & personality. Catwalk/Runway experience is not required.

Do I need to fundraise? Fundraising is not required but encouraged to support our local Charity. Our Overall Event Charity Winners will be separate to our individual Age Group Award Winners.
How do I know what age group I fall into? The age you are on Day 1 of the Event will be the Age Group you fall into. So for 2023, the age you are on Friday 23rd June will be the age and age group you are for the 2023 Event.
When is the next Event? We run the CQ Rescue Talent Search every 2 years. 2025 Entries will open in 2024. Information will be advertised and emailed out to all.